Morocco 2002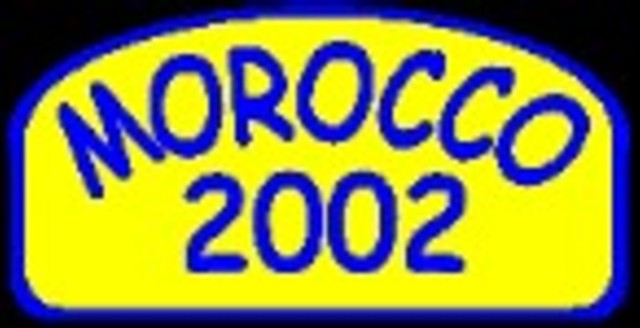 Click here to read my diary of the trip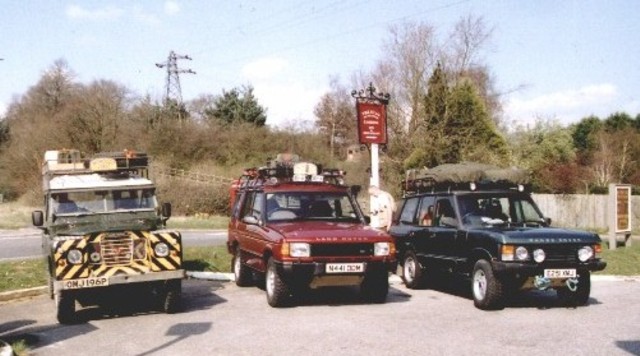 Lucy-Jo, Darren & Roz's Discovery, Steve & Vanessa's Range Rover at services off the A3 near Milford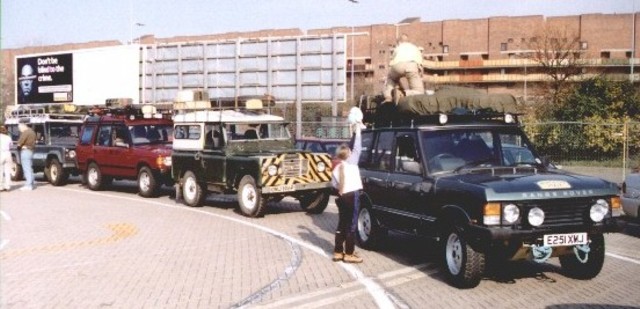 Lined up waiting to enter the docks at Portsmouth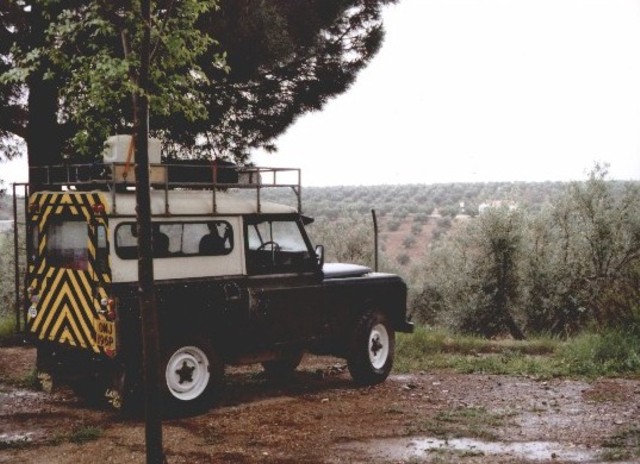 Ready to go after a nights rest in the middle of Spain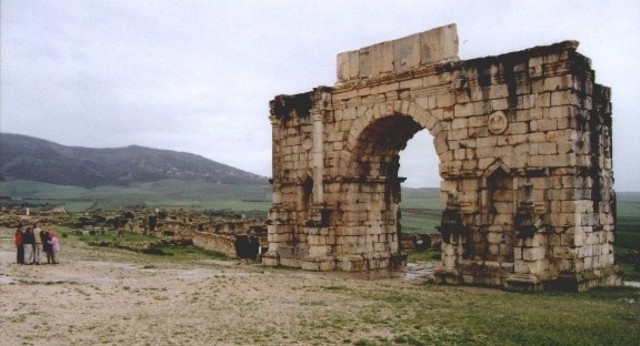 The Arc de Triumph at the ruined Roman city of Volubolis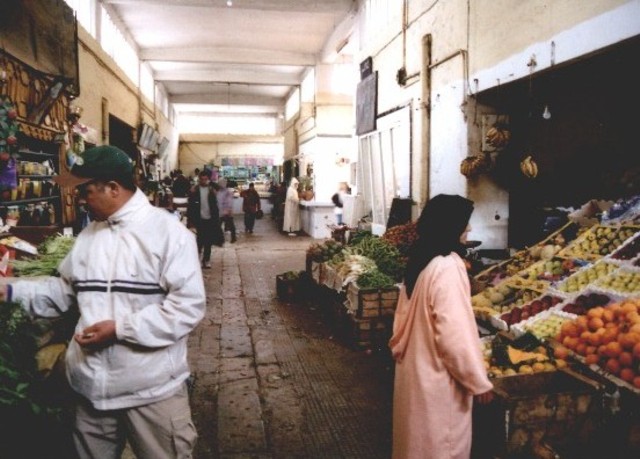 Vegetables at the typical moroccan market at Ouazzane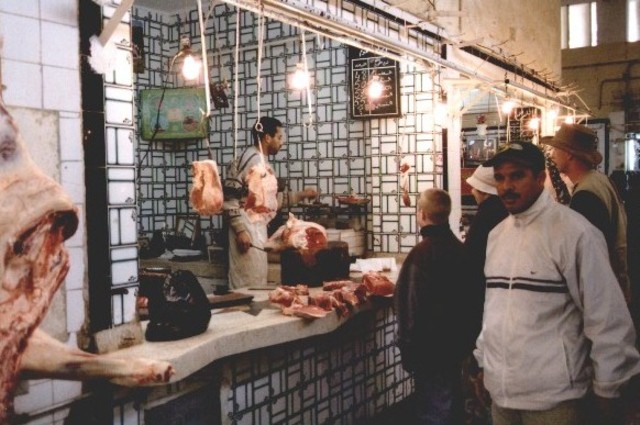 Buying steak at the market at Ouazzane

Stop to admire the view and buy momentos at a roadside stall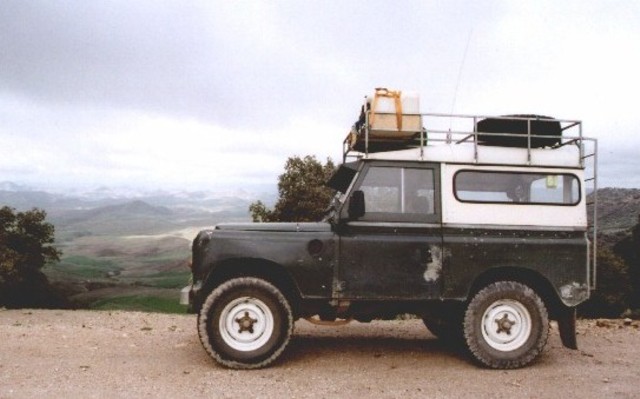 Lucy-Jo

The lunch stop on day two in Morocco put a lump in my throat. Tranquil

This is what I came on this trip for!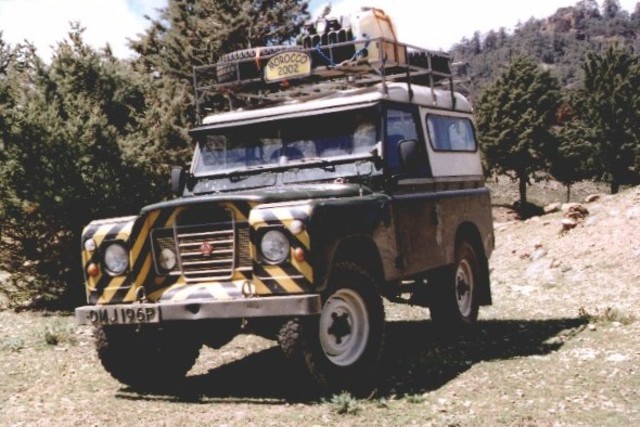 Lucy-Jo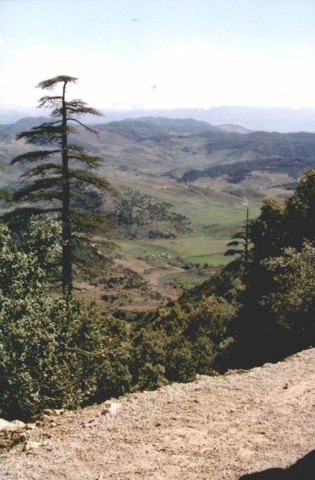 Around every corner was another stunning view up in the High Atlas mountains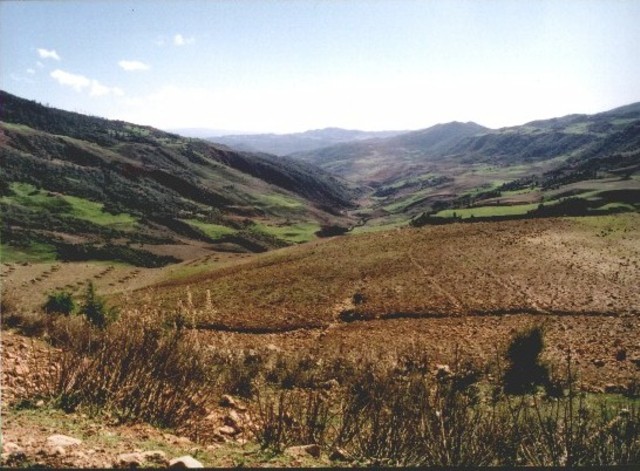 The photo's just can't do these views justice

I could have taken rolls and rolls of film with views like this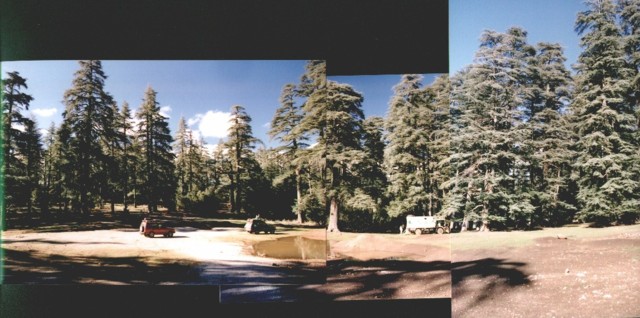 Our campsite at 6000ft in the Cedar Forest was as cold as it was beautiful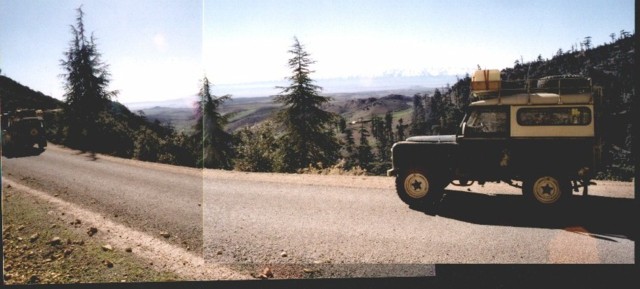 Lucy-Jo pauses to admire the view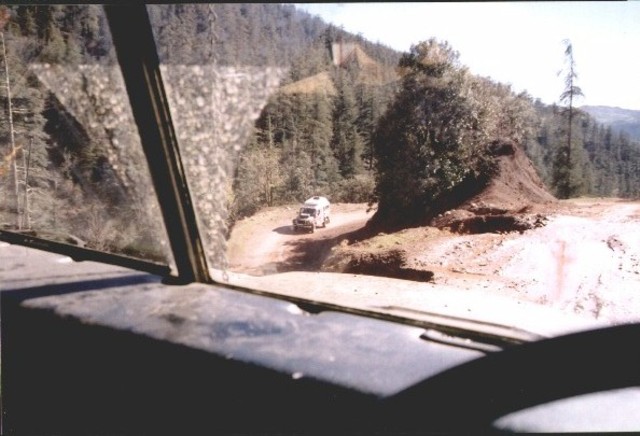 No time to stop for photos on these winding mountain tracks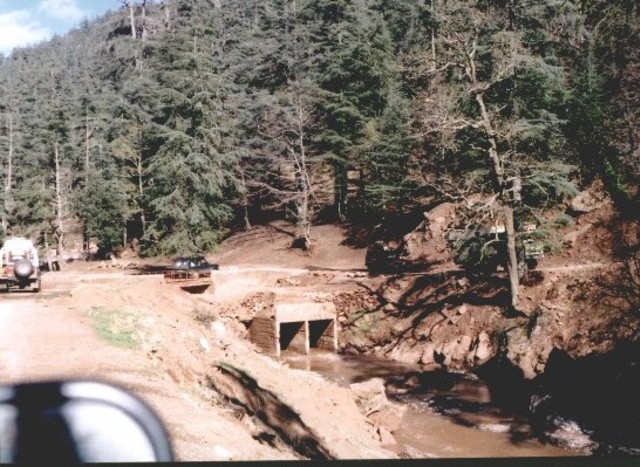 The convoy winds its way through the valleys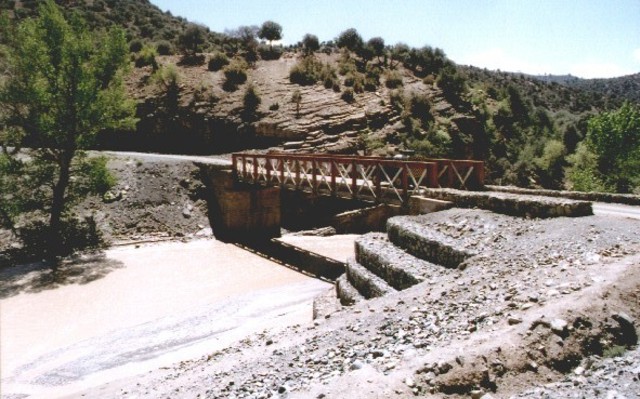 The lunch stop on day three was near this well engineered little bridge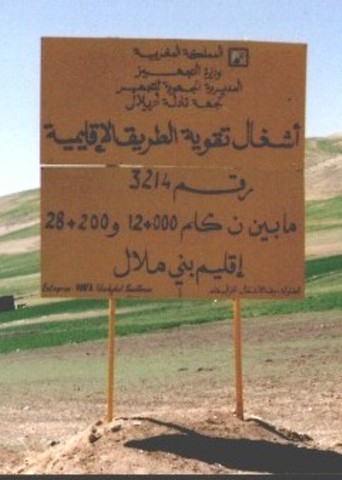 This sign warns of roadworks - I think!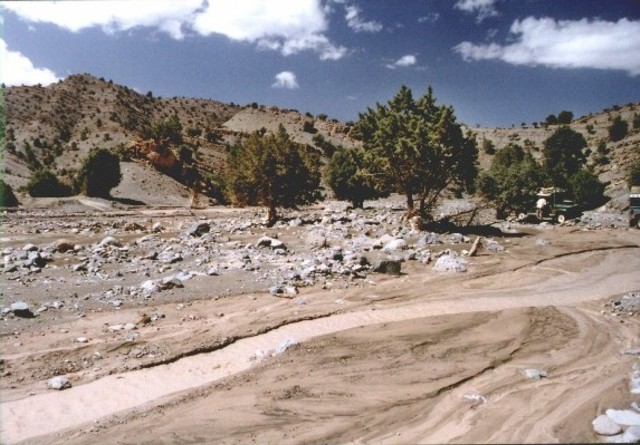 The scenery becomes less green as we drive south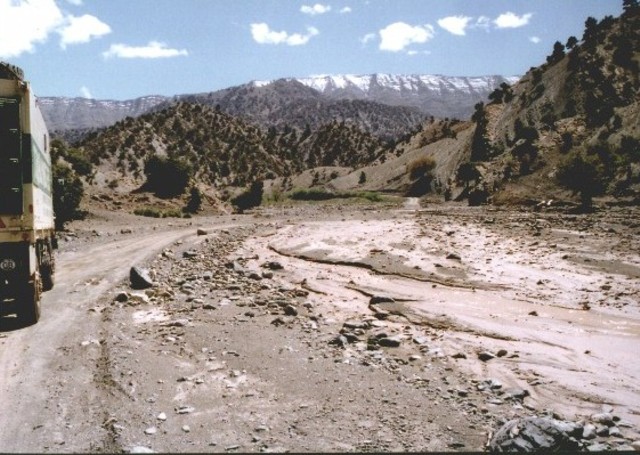 We're getting nearer to the snow capped mountains now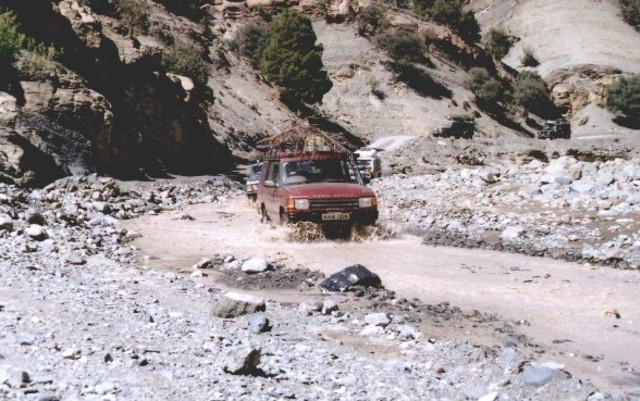 The "dried up" river bed wasn't. Darren splashes along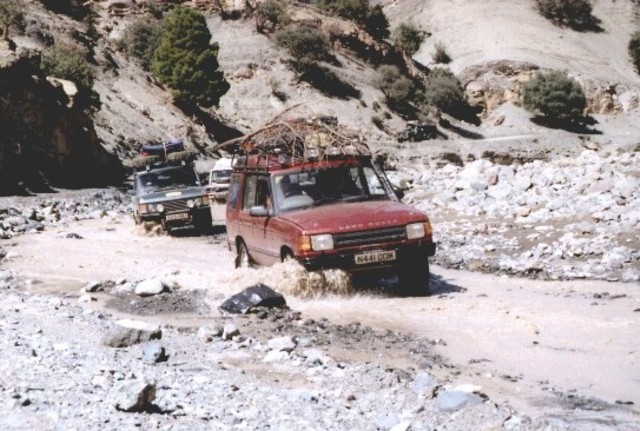 We carried fire wood as we were expecting to camp above the tree line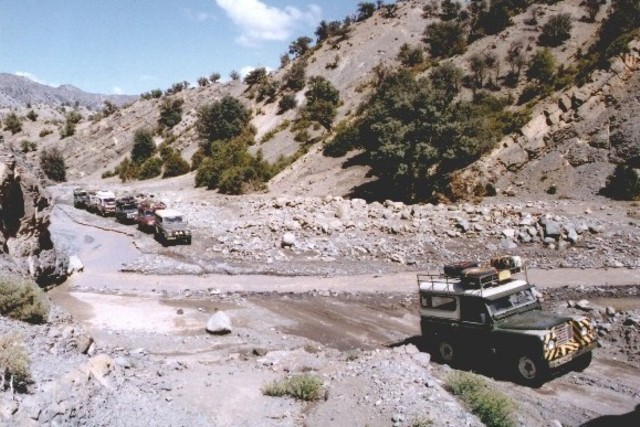 This was fun off-roading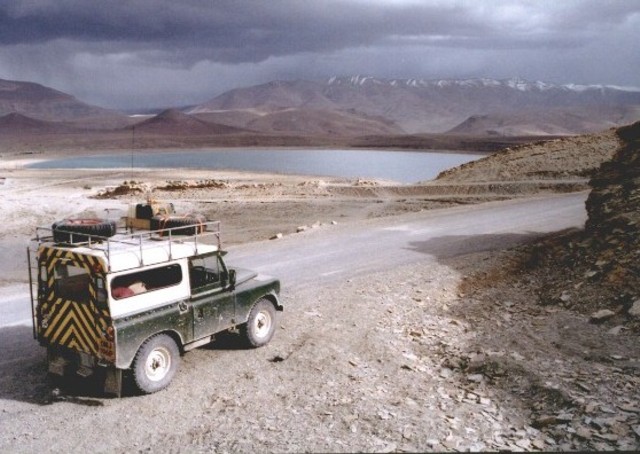 We came round the corner to this gorgeous view of freshwater Lake Itzer at 7000ft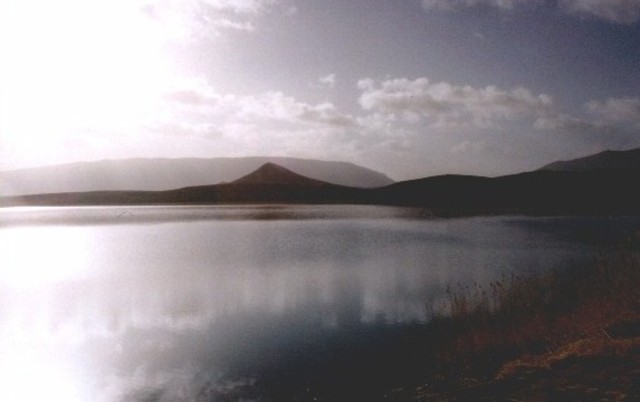 Lake Itzer early in the morning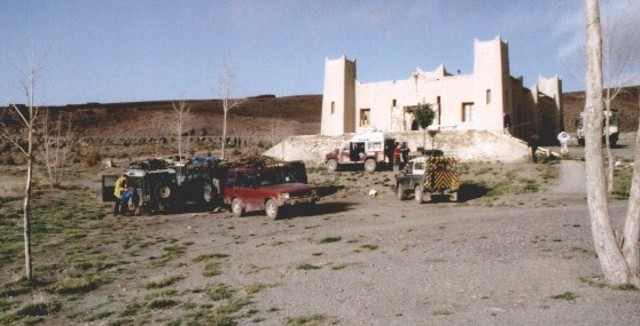 The auberge we stayed at overlooking lake Itzer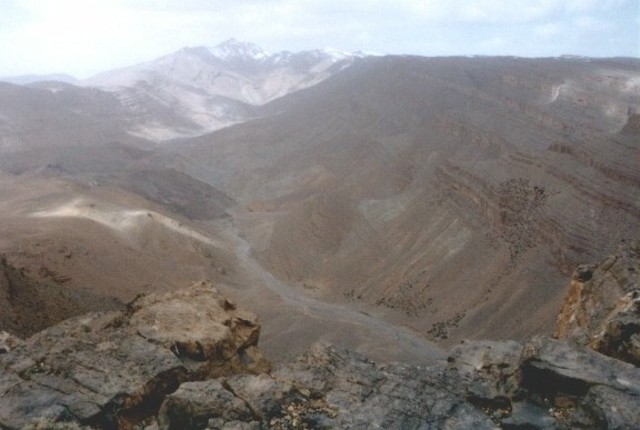 The view from 9500ft down the Todra Gorge was stunning. The photo doesn't really convey the vertical drop. Gulp!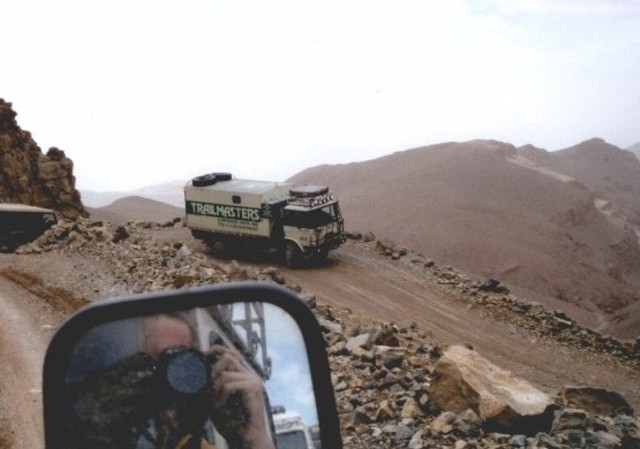 Driving down the hairpin track with white-knuckle drops

Tinehir from the nearby 300ft hill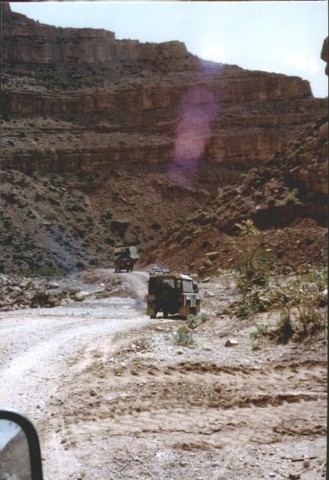 Near the top of the Todra Gorge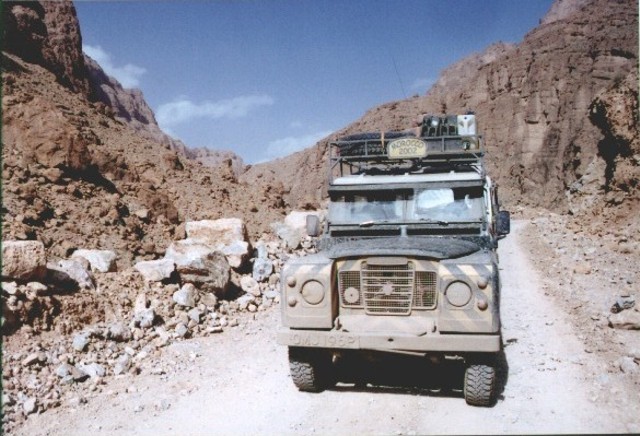 Lucy-Jo got dusty down the Todra Gorge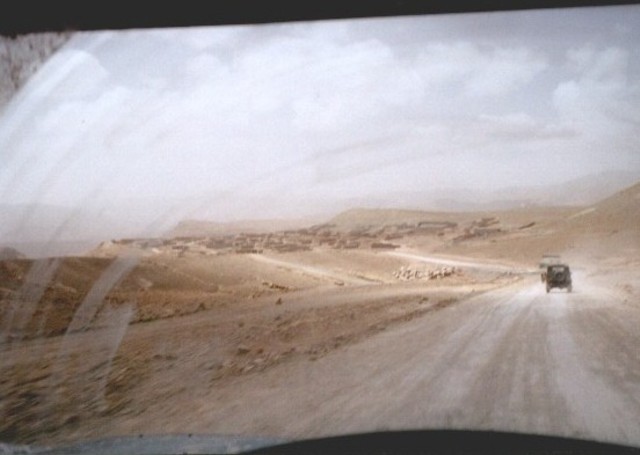 The landscape gets drier and dustier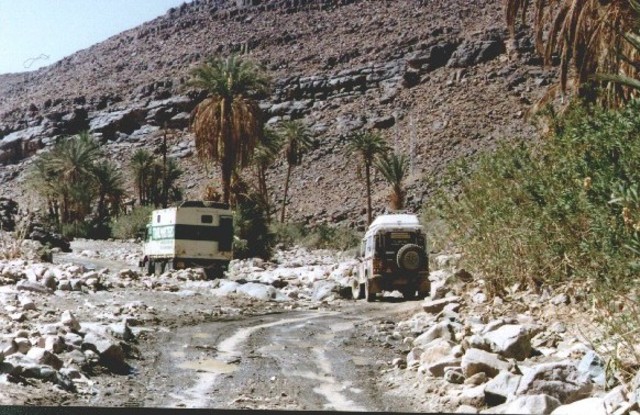 Winding through a small oasis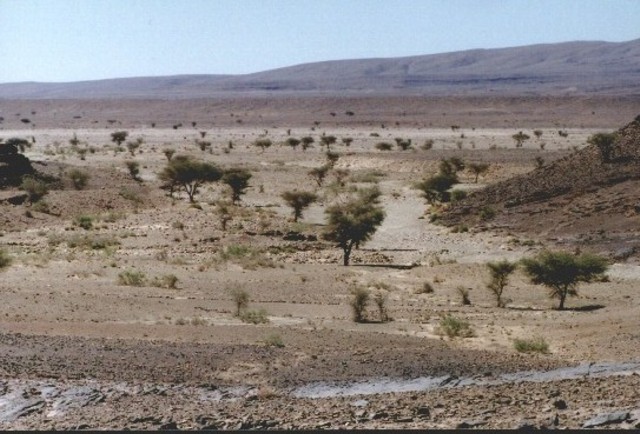 There are trees in some parts of the desert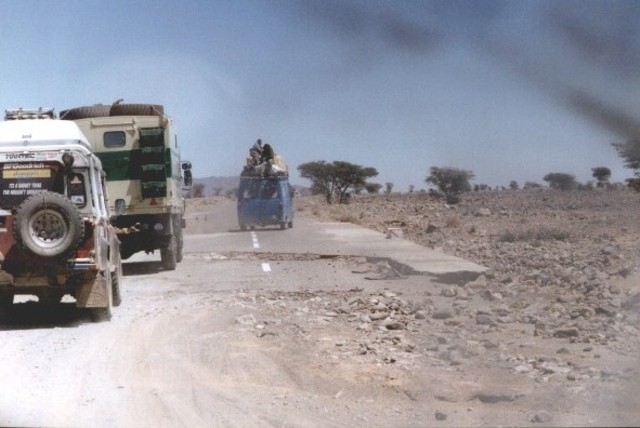 Even the good tarmac roads have gaps to keep you on your toes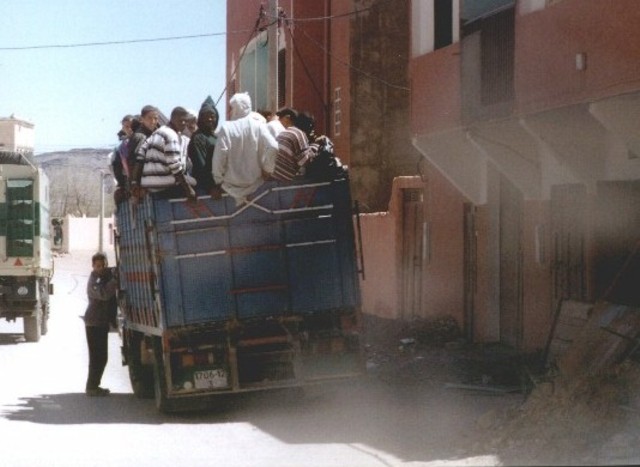 The local bus!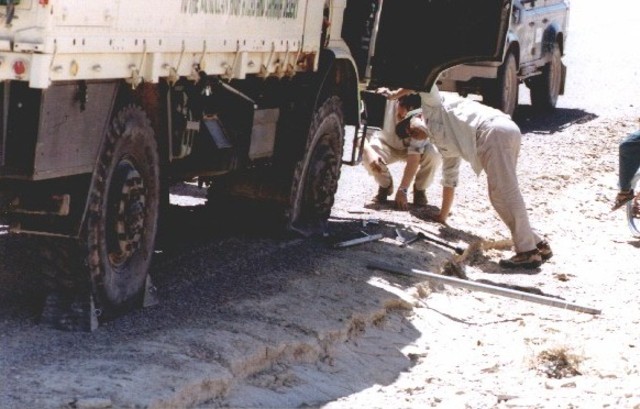 The Trailmasters truck got tired (sorry!)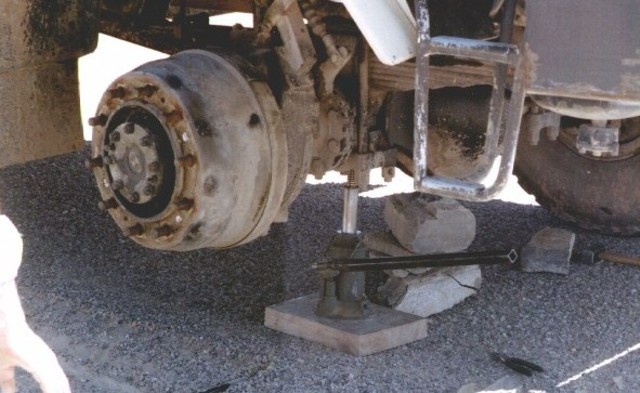 The cracks show why rock don't make good axle stands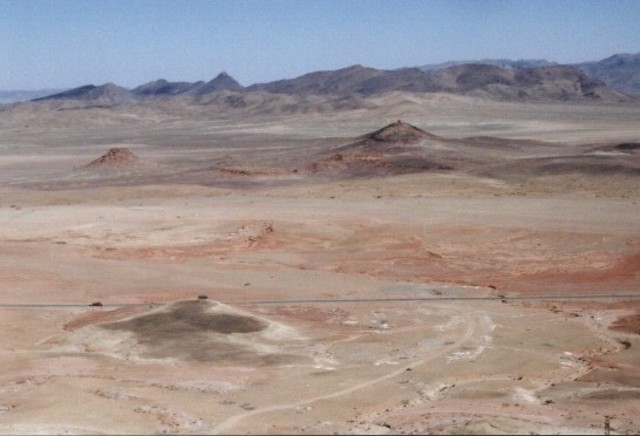 Looking over Tinehir

The view from a hill half a mile from the campsite just outside Tinehir

A brief stop to admire the panorama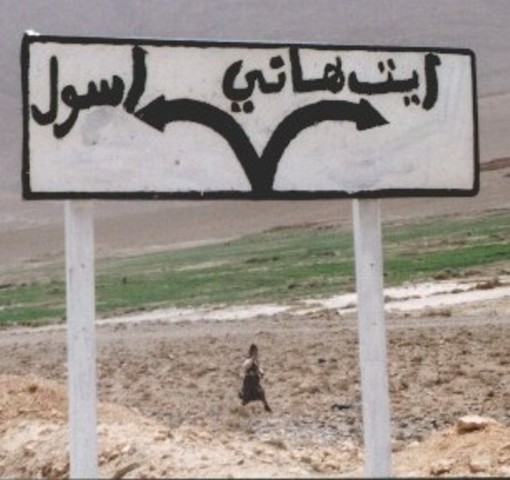 Left to Squiggle or right to Wiggle? We turned right....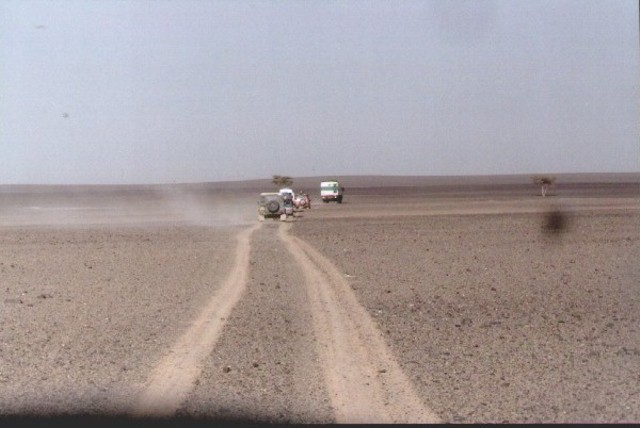 The convoy making fresh tracks across the desert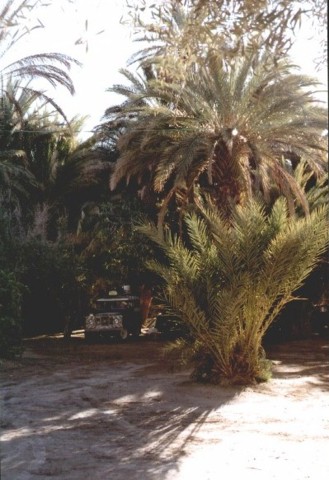 The picturesque oasis campsite at Meski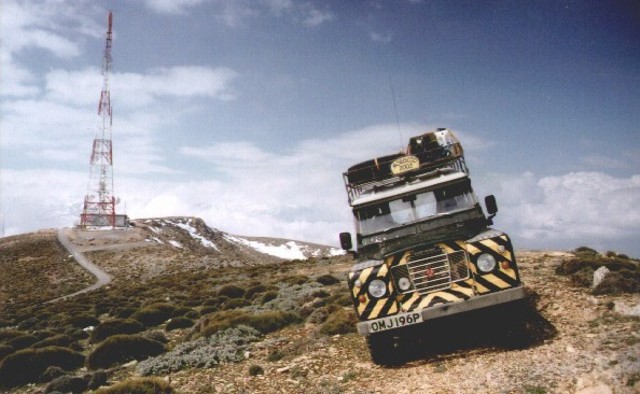 Lucy-Jo at 6200ft in the Sierra Nevada mountains (Spain)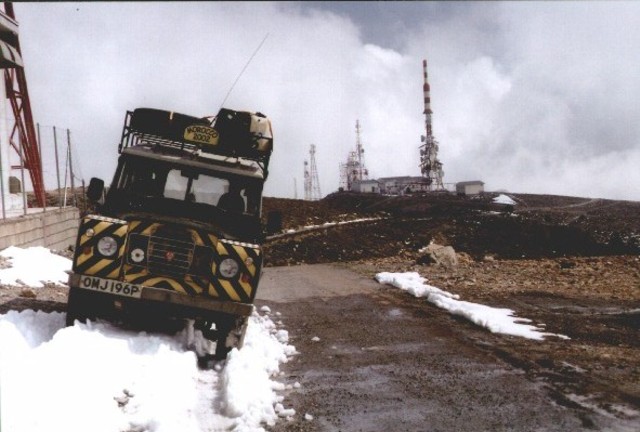 There was snow at 6200ft in the Sierra Nevada mountains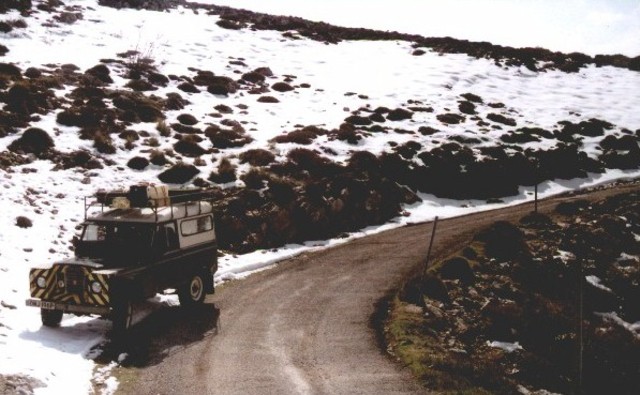 It was a long way up, so Lucy-Jo takes a short well deserved break before descending